About Us
We're a team of professional illustrators who understand how important your home is to you. So we treat it with the care and respect it deserves. 
We believe a home isn't just bricks and mortar.
It's where you run to when things get too much.
And where you celebrate life's little wins.
It's a living, breathing (well, creaking) thing.
 
Every home has it's own personality. 
It's own unique smell.
It's own special sounds in the night.
It's own crayon scars..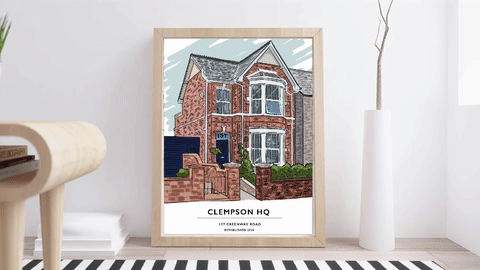 From the first viewing you picked up on this personality. You knew it was the one.

You could see the potential, the memories, the late nights, the slammed doors.
Wether its a forever home, or a for-now home. It'll always be a home. It'll always be part of your story.
 
Every home has a story - tell it with art. Tell it with Homes by Hand.
_____________
Whether its your first home or you've lived in your family home for generations, a hand drawn illustration is the perfect way to celebrate.
The ultimate unique gift
gorgeous, one-of-a-kind artwork
quality thats made to impress
Join Hundereds Of Happy Homeowners!
 Create Your Portrait Today.